ABOUT THIS BOOK:
In this collection of original poems, acclaimed anthologist Lee Bennett Hopkins brings together fourteen selections that celebrate through poetic imagery some of the amazingly diverse places in our nation. These include Denali National Park, the Oneida Nation Museum, San Francisco's Chinatown, the Grand Canyon, the Ringling Circus Museum, Harlem, the Liberty Bell, Fenway Park, and more. The poems as a whole take readers on an exciting multiethnic travelogue around the United States and encourage a positive appreciation of our country's historical, environmental, and cultural heritage.

The inspiring and insightful poems were created by some of the best-known authors writing for children, including Alma Flor Ada, Jaime Adoff, Joseph Bruchac, Rebecca Kai Dotlich, Nikki Grimes, J. Patrick Lewis, Jane Medina, and Linda Sue Park. Captivating illustrations by award-winning illustrators Chris Soentpiet and Christy Hale feature well-researched settings that infuse the poems with vibrant life and atmosphere. Readers of all ages will want to visit each amazing place again and again.

MY THOUGHTS OF "AMAZING PLACES":
After the success of AMAZING FACES we collaborated on a sequel. My initial thought was how lucky I am to have the incredible opportunity to work with Lee Bennett Hopkins again. I get to illustrate the poetries of some of my favorite poets in business. During the sketch process I envision all these historical and majestic places I'd like to take my kids and imagine what it would be like to see through their eyes. Truly a blessing that we have programs like the US National Historic Landmark which is designed to recognize and honor our nation's cultural and historical heritage.

PARENTS' CHOICE BOOK AWARD (BEST POETRY 2015)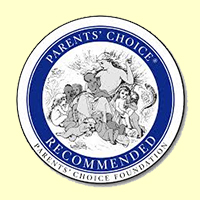 Gathering original poems by diverse poets, including his own tribute to Langston Hughes, Lee Bennett Hopkins has created a fascinating multi-ethnic anthology. Hopkins's collection celebrates the diversity of people and places across our country - from Fenway Park to Denali National Park and from Linda Sue Park's poem about the Liberty Bell to Jane Medina's poem about the desire to run away to a circus: "I'm running away with people who fly/ I'll dance and/I'll laugh/and forget how to cry." With end papers of the United States, that show the locations of these "amazing places," paragraphs describing these locations at the end of the book, and fine-line, full color, full page illustrations, this is a unique and meaningful anthology.
Kemie Nix ©2015 Parents' Choice
Kemie Nix is Chairman of Children's Literature for Children (CLC) is a non-profit, tax-exempt, educational organization dedicated to bringing children and books together. Mrs. Nix, a senior book editor for Parents' Choice, has a remarkable sense in selecting books children love to read.
http://www.parents-choice.org/product.cfm?product_id=33931&StepNum=1&award=aw
PUBLISHERS WEEKLY: (STARRED REVIEW) SEPTEMBER 2015
In this companion to 2010's Amazing Faces, 14 poems celebrate landmarks and attractions across the United States, such as the Grand Canyon, Fenway Park, and San Francisco's Chinatown. In the tender opening poem from Janet S. Wong, a girl treasures a night camping with her mother in Alaska's Denali National Park: "When the fire is spitting ready,/ she reaches/ in the bag, rustling,/ and hands me/ one big, fat, luscious/ marshmallow." Joan Bransfield Graham's concrete poem, "Sandy Hook Lighthouse," is both written from the lighthouse's perspective and shaped like one: "Wild/ storms rage,/ lightning crackles,/ nothing/ deters me./ I have/ stood on/ duty in this/ place for/ more than two/ centuries." The far-ranging locations and multicultural, multigenerational cast help create a broadly appealing testament to the American landscape and people.
KIRKUS REVIEW: (STARRED REVIEW) SEPTEMBER 2015
This companion to Amazing Faces (2015) is a tribute to United States landmarks and adds illustrator Hale as a collaborator. Eleven states are highlighted, ranging from Alaska to Kansas to Massachusetts. San Francisco's Chinatown, the Grand Canyon, the State Fair of Texas, and the Oneida Nation Museum are among the American treasures featured alongside poetry penned by an eclectic representation of treasured Americans of many ethnicities. The selections' wide appeal invites intergenerational sharing, particularly in the classroom or at family gatherings. For example, in addition to the reader-engaging, playful visual formatting of Prince Redcloud's "Niagara," this poem also lends itself to multivoice readings: "falls / and / falls / forever-ever / flowing / falling / falling / cascading / crashing / dipping / dropping / plunging / tumbling / stop…." Soentpiet and Hale's exceptional pencil-and-digital illustrations reinforce the word pictures evoked by the poetry. Light and shadow, skillfully rendered with the look of watercolor paint, play across the scenes. A historical glossary is appended, and the map of the United States indicating each landmark's location is included on the endpapers. Amazing, indeed: American readers will come away both proud of what the country has to offer and eager to visit the sites in person.
SCHOOL LIBRARY JOURNAL: OCTOBER 2015
"This offering truly "sings America." Master anthologist Hopkins brings together original poetry by many big names, from Nikki Grimes to Joseph Bruchac. Featuring evocative illustrations, this multilayered collection celebrates the United States from start to finish. The poems focus on well-known places, such as Denali National Park and Harlem's 125th Street, and lesser-known ones, including the Oneida Nation Museum near Green Bay, WI, and the Ringling Circus Museum in Sarasota, FL. Each highlighted place, whether natural, cultural, or historical, is refreshingly unique, while the poems vary in form and perspective. In one poem, a girl and her grandfather eat clam chowder and high-five at a Red Sox game; in another, a tree describes how it clings to the edge of the Grand Canyon. These offerings are carefully orchestrated, allowing children to uncover lesser-known gems, and emphasize the strong connections between place and history. The illustrations plunge readers in even deeper. Soentpiet and Hales's nuanced portrayal of Americans ensures that most kids will find reflections of themselves as well as windows into the lives of others. "Amazing Places" rounds out the collection with further information about each location.
VERDICT An excellent addition for any library in search of a new poetry collection or an entry point into the study of American history or culture."
---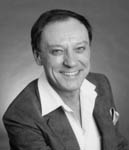 Children's writer and educator Lee Bennett Hopkins has been a devoted promoter of poetry for children. He was born in Scranton, Pennsylvania, and lived with his mother and siblings in a low-income housing project in Newark, New Jersey, after his parents divorced. He attended Newark State Teacher's College (now Kean University) and earned an MS from Bank Street College of Education. His interest in poetry as an educational tool in the classroom led to his work as a classroom resource coordinator; he also worked as an editor at Scholastic before becoming a full-time writer and editor of anthologies. He has compiled more than 100 anthologies of poetry for children.

Hopkins's own poetry collections for children include the autobiographical Been to Yesterdays: Poems of a Life (1995), which won the Christopher Medal and a Society of Children's Book Writers and Illustrators Golden Kite Honor Award; Alphathoughts: Alphabet Poems (2003); and City I love (2009). He has received a National Council of Teachers of English Award for Excellence in Poetry for Children, a Florida Libraries' Lifetime Achievement Award, and the University of Southern Mississippi Medallion for contributions to children's literature.

Hopkins established the Lee Bennett Hopkins Poetry Award and the Lee Bennett Hopkins/International Reading Association Promising Poetry Award to recognize outstanding writing for children.

Theme: AMAZING PLACES can be used to introduce your students to social studies and geography.
Poetry: Introduce your students to writing poetry. Types of poetic forms. Rhyme or not to rhyme? Should you make it funny? Choosing a topic.
Pre-reading: Show the students the cover of the book, read the title. What is an anthologist? Ask them what they think the book will be about. Next show the illustrations as you turn the pages. Now what do they think the book will be about?
Reading: As you read and show the illustrations, have the students look closely at the drawings. What details can they find in the pictures? Have them look closely at the expressions of the characters. As you read through each poetry what words repeats itself.
Geography: Using a United States map, find the landmark designation in one of the 50 states. New York is the state with the most (267), and New York City, with 113 designations, is the city with the largest number of designations. Of the states, North Dakota has the fewest designations with six. Three cities (New York City, Philadelphia, and Boston) have enough listings to warrant lists separate from their respective states.
A small number of designations have been made outside the 50 states. Most of these appear in United States possessions. The Virgin Islands have five listings, Puerto Rico has four, and island possessions in the South Pacific have six. Five listings are found in Pacific island nations with which the U.S. has established a free association agreement, and one listing, the American Legation in Tangier (the nation's first foreign public property), is found in the unaffiliated Kingdom of Morocco.
source: https://en.wikipedia.org/wiki/List_of_U.S._National_Historic_Landmarks_by_state